Copyright 2006 Frank Andrews — Glass Home — Ephermera/Catalogues Menu — Contact: Contact
Ysart Brothers at the
Scottish Industries Exhibition - September 1949
A timely reminder that Scottish manufacturers of pottery and glass can take their place in important export trade shows was provided at the Scottish Industries Exhibition held at the Kelvin Hall, Glasgow, in September 1949. Though few in number, they displayed their products attractively and — according reports — to good effect.
A well-attended and interesting stand was that of Ysart Brothers, where full ranges of this firm's Vasart ware were much admired. In a prominent position (see illustration) to the front of the stand was a new line in dessert sets, while of added interest to the visitor was a set of framed photos explaining the manufacturing processes.
Edinburgh & Leith Flint Glass Works also displayed their range of cut lead crystal, glassware and tableware. The Art Deco design stand also featured their Thistle Range.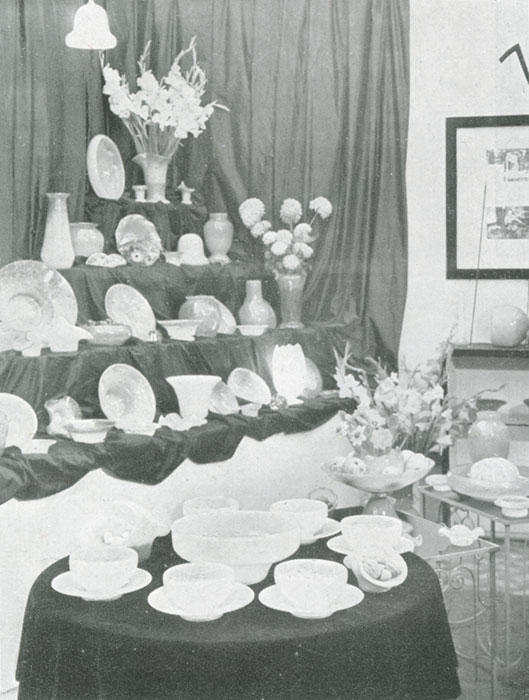 A very similar display is shown in my article on Vasart Glass in the book Ysart Glass page 34. The location of that one was unknown.
Back to previous page